What Are the Best Asset Tokenization Platforms In 2023?
If you are looking for the best Asset tokenization platform as a business or an investor, you will find a comprehensive list of possible options in this article. Asset tokenization platforms have gained popularity in recent years with a prediction that this sector will grow into a 16 trillion market by 2030. There are a number of things responsible for this.
One of the main reasons is that they offer increased liquidity and accessibility for investors. Traditional assets such as real estate and art can be difficult to buy and sell due to their high price and lack of liquidity. By tokenizing these assets and allowing investors to buy and sell fractional ownership on a blockchain, it becomes much easier for them to invest in and trade these assets.
Another reason for the popularity of asset tokenization platforms is that they offer increased efficiency and automation for various industries. For example, in the real estate industry, tokenization can streamline the process of buying and selling properties by eliminating the need for intermediaries such as brokers and lawyers.
The nascent technology also offers increased security and transparency for both investors and businesses, as the ownership and transfer of assets are recorded on a decentralized ledger. Tokenization has the potential to transform how assets are bought, sold, and managed, offering benefits for businesses and investors.
So, what are the top tokenization platforms to look out for in 2023? Below is a list of 10 of the very best.
The Top 10 Tokenization Platforms In 2023
1. CurioInvest
CurioInvest is a ground breaking company that allows people to invest in collectible cars through the purchase of digital tokens called "Car Tokens." These tokens represent ownership in a particular car and give the holder the right to share in any profits from the sale of the car.
What is so interesting about this concept is that CurioInvest's team of experts selects the cars for investment based on their potential for appreciation in value. Investors can purchase Car Tokens for specific vehicles and view information about the cars, including their ownership history and current market prices, on the CurioInvest platform. They can also choose to sell their Car Tokens to other investors before the car is sold.
This way, CurioInvest allows for investment in collectible cars and the potential to earn profits, while also providing the opportunity to diversify a portfolio by investing in multiple cars through the purchase of Car Tokens.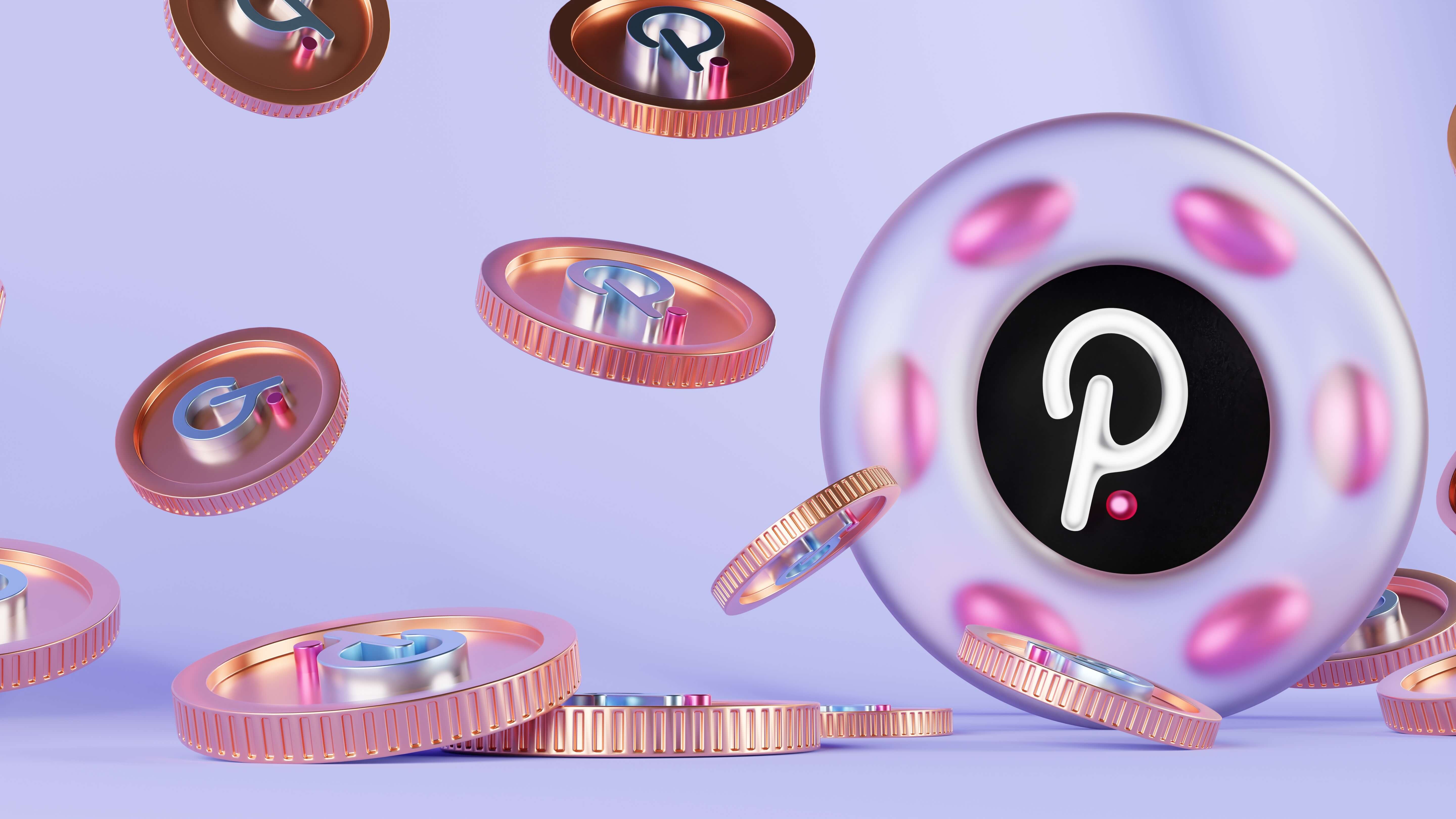 2. tZERO
Another major name on the asset tokenization market is tZERO. This decentralized platform allows for the trading of security tokens, as well as other types of digital assets. It was founded in 2014 and is based in Salt Lake City, Utah. It is a subsidiary of Overstock.com and was created to provide increased liquidity, transparency, and efficiency to the capital markets through the use of blockchain technology.
Additionally, tZERO operates as a security token trading platform, allowing for the buying and selling of tokenized assets such as real estate, art, and revenue streams from successful startups.
It also offers a range of services for companies looking to launch their own security token offerings (STOs), including compliance support and marketing assistance. tZERO utilizes smart contracts on the Ethereum blockchain to facilitate trades and ensure the security and immutability of transactions. Also, the platform is regulated by the U.S. Securities and Exchange Commission (SEC) and complies with all relevant laws and regulations.
3. ConsenSys
This is a blockchain software technology company that was founded in the same years as tZERO, by Joseph Lubin, a co-founder of Ethereum. Based in Brooklyn, New York, ConsenSys is focused on building decentralized applications (DApps) and tools that utilize the Ethereum blockchain and other distributed ledger technologies.
The ConsenSys tokenization platform is built on top of the Ethereum blockchain and uses smart contracts to enforce the rules and regulations associated with the assets being tokenized.
In addition to its tokenization platform, ConsenSys offers a range of other products and services related to blockchain technology, including consulting, education, and software development. The company works with a variety of organizations and industries to help them leverage the potential of blockchain technology to drive innovation and transform traditional business models.
4. Securitize
Securitize is a digital securities platform that provides technology and services for issuing and managing compliant digital securities, also known as security tokens. It was founded in 2017 and is headquartered in San Francisco, California. Some notable achievements of Securitize include being the first company to complete a live, end-to-end secondary trade of a digital security on the blockchain, and being the first company to receive the Digital Securities Protocol System Compliance (DS Protocol) certification from the Global Digital Finance (GDF) organization.
5. Polymath
This is a decentralized platform that uses blockchain technology and smart contracts to create and issue security tokens. Polymath aims to make it easier for companies to issue security tokens and for investors to participate in token offerings.
In pursuit of this, Polymath provides a range of services and tools, including a legal framework for security token offerings, a security token standard (ST-20), and a decentralized exchange for trading security tokens. The platform also includes a network of service providers, such as legal firms and marketing agencies, that can help companies navigate the process of issuing security tokens.
6. Harbor
Harbor is a platform for issuing and managing compliant security tokens. The San-Francisco-based company was founded in 2017. Like Securitize and Polymath, Harbor uses blockchain technology and smart contracts to automate various aspects of the token issuance process, including the issuance of tokens, the management of token holders, and the compliance with relevant regulations. The platform also aims to make it easier for companies to issue security tokens and for investors to participate in token offerings.
One of the key features of the Harbor platform is its customizable compliance protocol, called R-Token, which can be tailored to meet the specific regulatory requirements of different jurisdictions and asset classes. In addition, Harbor's platform is designed to integrate with existing infrastructure, such as real estate management systems and fund administration systems. Through this, companies can use Harbor's platform in conjunction with their existing systems, rather than having to build a new infrastructure from scratch.
Finally, Harbor's platform includes support for secondary trading of security tokens, including the management of transfer restrictions and the enforcement of investor accreditation requirements. It enables companies to issue security tokens that can be traded on secondary markets, giving investors more flexibility and liquidity.
7. Tokeny Solutions
Tokeny Solutions is another leading company that provides a platform for the issuance and management of tokenized securities. Tokeny's platform is designed to enable companies to issue and manage tokenized securities in a compliant manner, with features such as investor onboarding, regulatory compliance, and secondary market trading. The platform is aimed at providing a more efficient and transparent alternative to traditional securities issuance and trading processes.
8. Securrency
Seccurency is a platform that offers tools that are designed to be used by broker-dealers, issuers, and alternative trading system operators, and are intended to facilitate greater liquidity and flexibility in the market for tokenized securities. This unique platform has also developed two distinct token standards (CAT-20 and CAT-721) that allow it to be compatible with multiple blockchain networks, a feature which further enhances its versatility and potential for use in a variety of different contexts.
Securrency is a significant player in the market for asset tokenization, and is known for its ability to offer users a range of powerful, flexible tools for managing and trading digitized securities.
9. BitBond
A well-established and reputable asset tokenization platform that has been active in the market since 2013. Its focus is on providing technological support for tokenized bonds, as well as the fact that the platform's client base includes banks, fund operators, and issuers, suggests that Bitbond is well-equipped to support a wide range of use cases in the asset tokenization space.
It is interesting to note that Bitbond has a strong track record of innovation, including the development of a white-label solution that helps banks streamline the process of issuing bonds and the introduction of the first STO in Germany in 2019. These achievements demonstrate the platform's commitment to staying at the forefront of the asset tokenization market.
10. TokenSoft
Finally, last but not least on the list of the best Asset Tokenization platforms in 2021 is TokenSoft, a company that provides technology and services for the issuance, management, and trading of tokenized securities. According to the company's website, its platform enables issuers to comply with regulations, manage investor relations, and streamline the process of issuing and distributing tokenized securities.
TokenSoft's technology is designed to be flexible and scalable, and can be customized to meet the needs of a wide range of clients, including issuers, broker-dealers, investment banks, and other financial institutions. In addition to its core platform, TokenSoft also offers a range of related services, such as security consulting, investor onboarding, and compliance support. Overall, the tokenization platform is a leading provider of technology and services for the tokenization of assets, with a focus on helping its clients navigate the complex and rapidly evolving landscape of digital securities.
FAQs
What is Asset Tokenization?
Asset tokenization is the process of representing ownership of a physical or digital asset in the form of a token on a blockchain. This allows for the asset to be easily bought, sold, and transferred digitally, increasing liquidity and accessibility.
How does Asset Tokenization Benefit investors?
Asset tokenization can make it easier for investors to buy and sell assets, as it eliminates the need for intermediaries and allows for faster and cheaper transactions. It can also provide increased transparency and security, as the blockchain allows for a clear record of ownership and transactions.
What are Some Potential Risks of Investing in Tokenized Assets?
As with any investment, there are potential risks involved with investing in tokenized assets. These can include the risk of fraud or cyber attacks, as well as regulatory risks if the asset being tokenized is not in compliance with relevant laws and regulations. It is important for investors to carefully evaluate the risks and potential rewards of any investment before making a decision.
How can I Choose the Best Asset Tokenization Platform in 2023?
When choosing a tokenization platform, it is important to consider factors such as security, regulatory compliance, fees, ease of use, reputation, and customer support. Carefully evaluating these factors can help you choose a platform that meets your needs and helps you achieve your investment goals. It is also important to be aware of the potential risks involved with investing in tokenized assets. In all, it is best to explore thoroughly before you make your decision. You can start here.
Bottom Line
In conclusion, the market for tokenization platforms is expected to continue growing rapidly in 2023 and beyond. As more companies and organizations look to tokenize a wider range of assets, including securities, real estate, and other physical assets, the demand for platforms that can support the issuance, management, and trading of these tokenized assets is likely to increase. Some believe this might be a reviving force in the ongoing-crypto winter. Leading And ground breaking tokenization platforms such as Curioinvest will position themselves to take advantage of this trend and build profitable relationships with business and investors alike.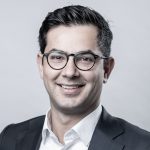 Fernando Verboonen is the Co-founder & CEO Curio Invest. He has been in the Web3 space for nearly a decade and has a wealth of knowledge about the ecosystem.